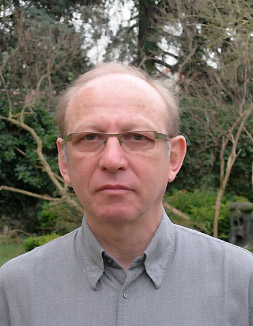 Founder and CEO SGI-Europe
Wednesday 13th October - 2.20-3.20pm
Topic: Business Strategies for Tougher Times: How has the business environment in the outdoor market changed? How can business tap in and benefit from the new dynamics?
PRESENTATION OVERVIEW:
Unpredictable weather patterns, the global financial crisis and recent Asian sourcing problems have all combined to create an unfamiliar business environment, full of new opportunities and threats.
To survive and benefit from the new circumstances, suppliers of outdoor products and other types of sporting goods are developing new strategies in all aspects of their businesses.
Significant examples of the early adoption of new strategies to meet these challenges can be found both within the outdoor market and in the wider sports goods market, both in Europe and elsewhere. In many cases, a win-win situation sees the more successful companies streamlining inventories and increasing profit margins, and reinvesting the margins in marketing and merchandising.
Eugenio will examine how the crisis has changed the business environment in the outdoor market and how businesses can tap into and benefit from these new dynamics.
RESUME:
Born in Rome 63 years ago, Eugenio entered the publishing business at an early age by launching a magazine as a 16 year old boy scout to collect money for his group's activities. He obtained a Master's degree in journalism from Columbia University in New York in 1974, before practising journalism at The New York Times and The Associated Press for five years in Rome and New York between 1970 and 1975. Eugenio next spent 13 years specialising as a business reporter for Fairchild Publications (Sportstyle, Women's Wear Daily, Footwear News etc.) both in Toronto and Paris.
In 1990, Eugenio founded European Decision Maker Publications and has since built the business into one of Europe's leading sports information providers. He has lived and worked in Italy for 25 years, North America for six years and France for 33 years, speaks and writes in English, French and Italian, and enjoys hiking, rowing, cycling and swimming.
EDM Publications stands for European Decision Maker Publications. It is an exclusive and international business information service that is not supported by advertising – only by subscriptions and book purchases. Intended for company executives with an international vision and with little time at their disposal, it provides comprehensive, exclusive, concise and non-promotional information, going beyond press releases to report what the reader wants to know, rather than what a company wants the market to know.
EDM Publications produces four periodical business newsletters as well as market research reports focusing on the European sporting goods market and its various segments. While the company is based in France, all its publications are in English. The main periodical is the European edition of Sporting Goods Intelligence, or (SGI Europe), which is 21 years old and very well established in the market. Two younger newsletters are Shoe Intelligence, which covers the non-athletic footwear market, and EyeWear Intelligence. The youngest offspring is The Outdoor Industry Compass. Launched two years ago, it complements SGI Europe with exclusive or more detailed information on the outdoor market, focusing on companies operating in any European country. Another major component of SGI Europe is a series of detailed reports on the sporting goods market in 45 different European countries, based on primary research and on interviews with thousands of executives at all stages of the supply chain.
Eugenio Di Maria has given many conferences on the sporting goods market and on international publishing at locations such as Paris, Milan, Munich, Moscow and Eindhoven.