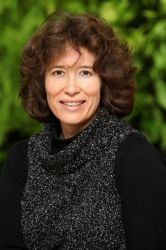 Founder and chief entrepreneur of UTOPIES, Founder of Mescoursespourlaplanete.com
Tuesday 12th October - 10.20-11.20am : SEMINAR #1

Topic: Corporate Social Responsibility 2.0: The next step
PRESENTATION OVERVIEW:
In the future, only companies that make Corporate Social Responsibility (CSR)  a strategic goal, thus accepting a rethink of  their business models as well as their products,  technologies and brand promise,  will achieve competitive advantage. The days of the current corporate social responsibility (CSR) approach are over : focused on industrial practices and internal processes, it was put in place mostly as a defensive approach - aimed at anticipating new regulations,  preventing image crisis,  reducing costs and preserving company's licences to operate.

But in most cases,  the business model has remained unchanged and unchallenged. Even if "green" or "responsible" products were launched,  they were not seriously promoted… And CSR fell short in solving the social and ecological challenges,  because corporate practices only affect a tiny share of  business's global impact: no matter how great a car manufacturer is doing in deploying ISO certification in its industrial sites,  and reducing the CO2 emissions of its factories,  factories only account for 12% of the global CO2 emissions of the industry,  while cars account for 80% of its climate impact. So if we do not shift technology portfolios used for mobility (whether electric, hybrid, etc.),  if we do not think of alternative mobility solutions more sustainable than individual cars (e.g. public transportation, car sharing),  and above all if we do not succeed in mainstreaming these throughout the world,  then we will fail in addressing the climate challenge…

This is our challenge for many years to come: we need a new CSR revolution that will go beyond risk management and seizes the potential for innovation and brand differentiation . Elizabeth will explain how this new approach, that she calls "Corporate Social Responsibility 2.0", is particularly relevant to the outdoor industry, whose goals are in essence aligned with sustainability.


RESUME:
At 43, Elisabeth Laville is one of the most experienced persons in the field of CSR in France and one of Europe's leading experts in corporate social and environmental responsibility. After graduating from HEC Business School in 1988, she created Utopies in 1993, a think-tank and consultancy specialising in sustainable development. It is now acknowledged as "the pioneering consultancy for sustainable business strategies" (Enjeux-Les Echos Magazine, Nov. 01).
Today, Elisabeth Laville and the Utopies team of 20 people are dedicated to awareness-raising and building partnerships with influential organizations such as the UNEP and the Global Compact. The company has worked on CSR strategies and management for an extensive range of corporate clients, ranging from CSR pioneers such as Ben & Jerry's, Nature & Découvertes or Interface, to major international groups such as Carrefour, Lafarge, VEOLIA, Danone, Michelin, Tetrapak, L'Oréal, SITA/Suez, ST Microelectronics, Rhodia, Alstom, Sodexo and General Mills. (See www.utopies.com for more).
Elisabeth has also set up various cross-company initiatives n sustainable construction (www.constructiondurable.com) and green marketing and responsible communication (www.communicationresponsable.com), through which businesses can develop their knowledge in the field of CSR and share practices.
Elisabeth is also a teacher at HEC, the most prestigious French Business School, where in 2000 she launched the first CSR classes. Since early 2003, she has also served on British Telecom's Leadership Panel, a group of leading European experts and opinion-makers solicited by BT to challenge its approach to sustainable development. She has chaired Lafarge's permanent stakeholder panel since its inception in 2002 and is also involved in a number of other organizations including Unis-Cité, C2DS, Fondation Tour du Valat, Médecins sans frontières, Biomimicry Europa Association and Nature & Découvertes.
In 2004 she co-founded a second venture, Graines de Changement (Seeds of Change), an information/communication agency dedicated to delivering positive information on sustainability solutions through inspiring books towards the general public (among them, the first guide to Green Jobs co-authored with Marie Balmain), a weekly column on 'Change Agents' in the daily paper Metro, a free monthly e-newsletter on www.grainesdechangement.com (10000 visitors per month), press supplements, special campaigns or exhibitions and media projects
As if that wasn't a dizzying enough workload, she launched the website
www.mescoursespourlaplanete.com (Shopping for a Better World) in November 2007, the first French on-line guide to sustainable consumption. Today it has more than 70 000 visitors and 600 000 page views per month, and was selected as one of the 20 outstanding and inspiring websites by Strategies Magazine.
Elisabeth is the mother of Eve, born in September 2005.
BIBLOGRAPHY:
Books
Elisabeth Laville novembre (2009)
Guide des labels de la consommation responsable : Tous les labels pour mieux consommer.
Elisabeth Laville novembre (2008)
La vie en vert : Enfants, mode, maison, bureau, loisirs : guide des choix écologiques au quotidien
Elisabeth Laville et Marie Balmain (2007)
Un régime pour la planète - Allégez l'impact écologique de votre alimentation en 1 mois seulement
Elisabeth Laville (2006)
L'entreprise verte : Le développement durable change l'entreprise pour changer le monde.
Elisabeth Laville, Marie Balmain, et François Lemarchand (2006)
Achetons responsable ! : Mieux consommer dans le respect des hommes et de la nature
Marlène Morin et Elisabeth Laville décembre (2006)
Banque et développement durable : De la communication à l'action d
Elisabeth Laville et Marie Balmain (2004)
Un métier pour la planète... et surtout pour moi ! : Guide pratique des carrières du développement durable.
Conferences
Zermatt Summitt (June 2010)
ETHOS Conference in Brazil (May 2010)
Awards and Merits
Challenges Magazine, (October 2009)
included in the selection of "50 women knocking at the boardroom door"
L'Express Styles Magazine, (October 2009)
included in the selection of "25 women with power and creativity "
Veuve Clicquot BusinessWoman of the Year Award (March 2008)
Chevalier de la Légion d'Honneur Award (Febuary. 2008) (given by the French Ministry for Environment) 
Elle magazine (October. 2007)
included in the selection of "40 women who change things"
L'Express Magazine (January 2003)
included in the selection of "100 French people who will shape 2003"
Synapsis Prize for the Best French Business Book for "L'entreprise verte" (2002)