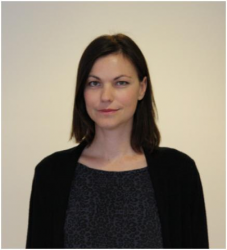 Managing Partner Fullsix
Wednesday, October 13th - 4.00 -5.00 pm : SEMINAR #8
Topic: Digital natives, in the mind of the new consumer.

PRESENTATION OVERVIEW:
More than just changing channels, the digital age is changing consumer mindsets. Winning with consumers nowadays is about getting and finding the 'consumer reality'. What does the consumer expect from me? Who is the consumer listening to on purchase decisions? How can I best influence the consumer? On what topics is the consumer open to hear from me? How is the consumer reacting to what I say?

Digital has most impacted our youth. Whatever their social or geographic origin, all youth are resolutely digital. New technologies impacting their lives permanently affect their choices and fundamentally change their behavior.

Better understanding of this generation is imperative on several levels: key target for many brands, youth are also relevant levers for all others, allowing to penetrate the inner circle (family and friends) but also anticipate the behavioral changes that will guide future consumers in all markets

We will examine the impact of new technologies on the expectations and behaviors of today's youth. How their  personal and social identity, their relationship to space and time, and their relationship to society and brands is changing. The analysis provides marketing insight and operational ideas that brands can be used in planning.


RESUME:

Born in Australia, Antonia started her career in publishing, working in marketing for a subsidiary of Random House in London.Antonia developed an interest in changes in consumer behaviour brought about by the acceleration of digital, after a special project looking at the impact of the digital revolution on the publishing industry.
In 2001, Antonia moved to Paris where she began working in digital marketing at Europe's leading independent communications agency, FullSix. In 2005, she became a Managing Partner at the agency.

During the past 10 years, Antonia has worked on integrated and digital marketing projects for FMCG and international companies including Procter and Gamble, Mars, Danone, L'Oreal and Kraft. She has worked on all aspects of communication strategies (including non-controlled communication and Social Relationship Marketing) for a variety of targets including Digital Natives, Power Mums, Silver surfers.

She is currently travelling the world, championing digital for Danone, delivering many keynotes on the role of digital in communication, and specific target groups.

Antonia has worked for FullSix in multiple markets including the USA, UK and in France. She is currently based in Paris.